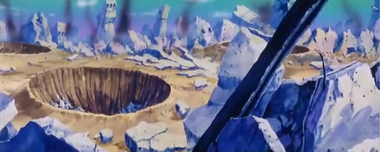 An Old Battleground that used to be the Capital of the Kannasan Race before they were wiped out by the Planet Trade Organization. Now it serves as a place for duels of honor between the New Saiyan Society on Kannasa. This battleground is located thousands of miles west of Nople. 
Training Slots
Battle Slots
Ad blocker interference detected!
Wikia is a free-to-use site that makes money from advertising. We have a modified experience for viewers using ad blockers

Wikia is not accessible if you've made further modifications. Remove the custom ad blocker rule(s) and the page will load as expected.